ATOM RPG is an incredible indie game created on the premise of gameplay from old hits such as Fallout and Baldur's Gate and set in the post-apocalyptic wasteland of what was the Soviet Union. In the meanwhile, the latest 1.08 Update brings a lot of quality of life improvements as well as many new features to the game:
Hey guys!
Finally, it's time for the big Update! We did a lot of work this time, and positive improvements have touched upon a lot of the game aspects. Playing ATOM is now genuinely more comfortable. The inventory management is easier, the interface in general is more intuitive, the follower mechanics have more options, the re-balancing of weapons made combat more dynamic and interesting, especially during the new random encounters.
And of course we added a lot of new NPCs, quests and maps for you to test all of the new features.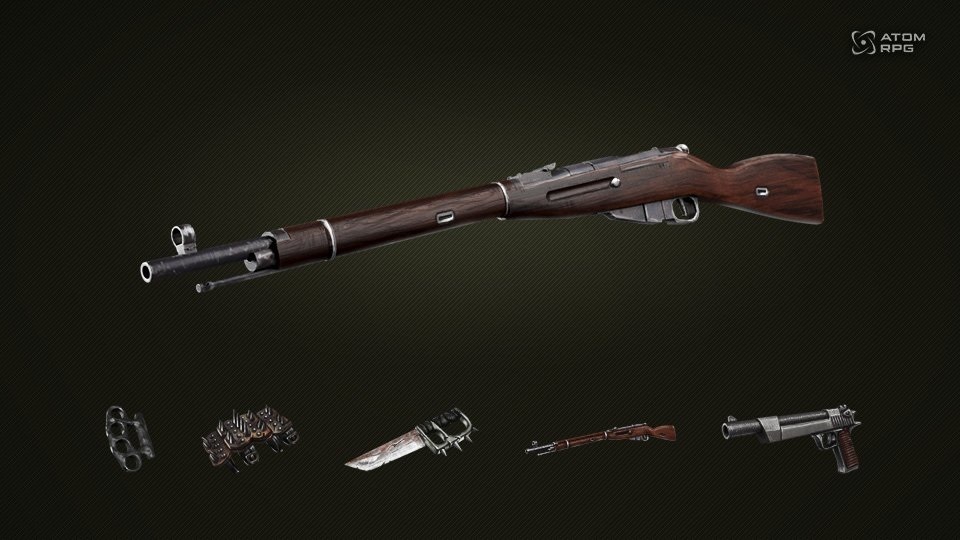 Here is a compact list of changes:
Quality of life improvements – your recommendations were heard and implemented in the new inventory and follower systems;
Improved English translation thanks to you, our players, and a wonderful writer Scott Hamm who worked on such titles as "Age of Decadence" and "Battle Brothers";
Full mod support – we promised and we delivered;
Better balance and weapon stats;
Changes into the ability tree;
New weapons;
New AI features;
New follower settings including friendly fire settings;
New graphic effects;
New graphic elements (icons, portraits, items, in-game art);
New sounds for items and weapons;
New animations, including a special martial arts move you may learn;
New item with the ability to reset your stats and skills;
Dozens of new characters with unique dialogues, portraits and quests;
A quest line that can be tackled by joining any one of the two new factions;
New maps;
New random encounters;
Improved game stability;
Option to change the item highlight color;
New achievements;
Tons of bug fixes;